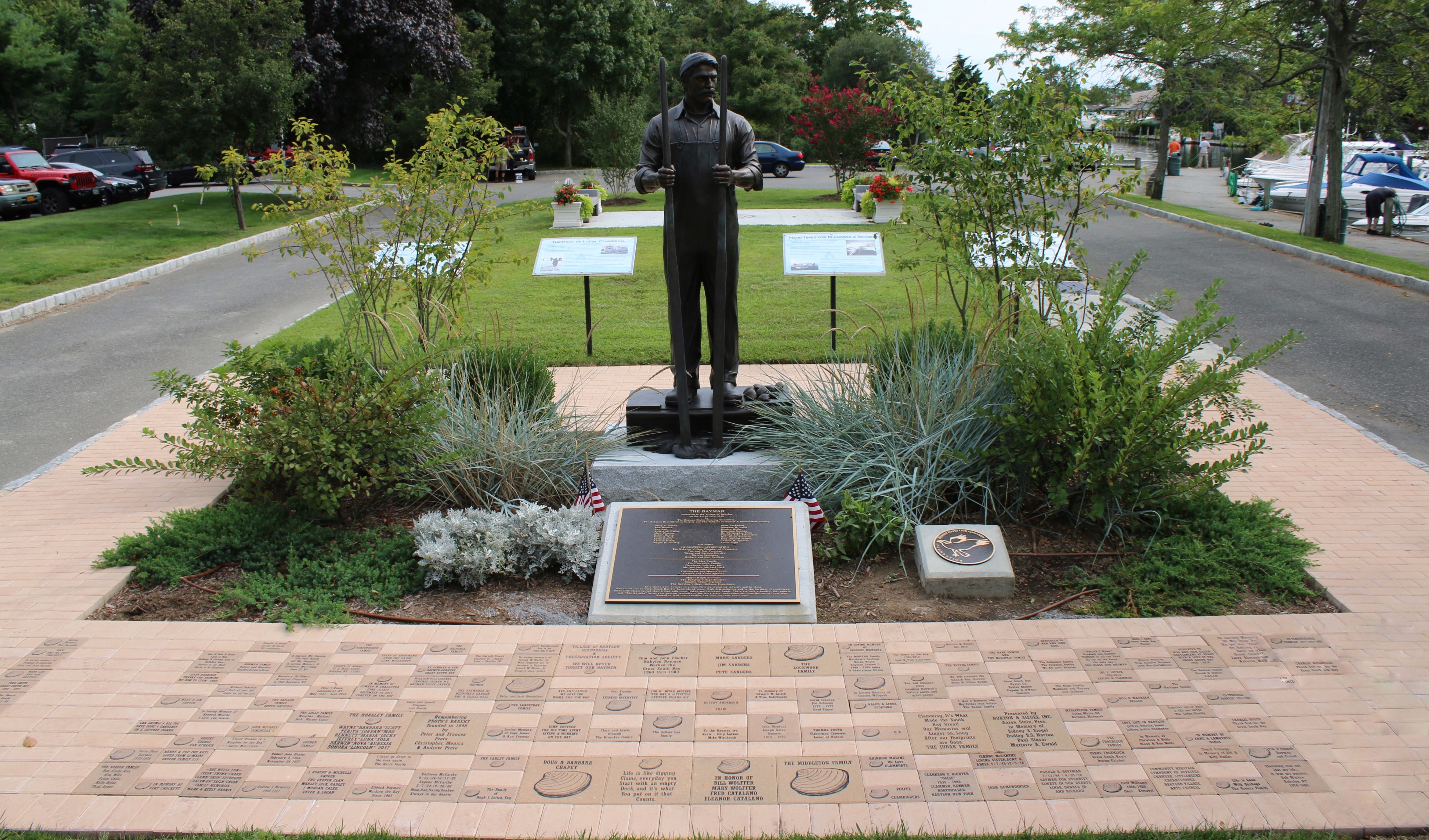 The Bayman
On July 1, 2018 the Bayman Statue was dedicated to the Village of Babylon.
This statue pays homage to a once thriving clamming industry and to those who toiled on the Great South Bay for hundreds of years.
This project was made possible through the leadership of the Bayman Statue Steering Committee, the Babylon Historical & Preservation Society, our many benefactors, and a grant from the Robert David Lion Gardiner Foundation.
We are very proud to have sponsored the Bayman Statue. May it be an ever –present reminder of the work ethic, dedication and contribution of those who labored long and hard to support themselves and their families.
Purchase Your Own Commemorative Brick
Don't miss your chance to be part of history, purchase your personalized brick today. These commemorative bricks will be added to Bayman Park forever cementing your legacy in Babylon Village.  To order a brick, please access the link below the pricing chart.
Thank you for supporting our beautification efforts. 
Pricing
4″ x 8″ Brick: $250.00  |  8″ x 8″ Brick: $500.00  |  12″ x 12″ Brick: $1,000.00
Adding Images and Placement of Bricks
We are not able to offer the clam image or any other images in this round of bricks.
 Also, we cannot grant requests regarding the placement of your brick near other bricks.