September 2020
The date will be announced early 2020
The 2020 online vendor application will be available in March 2020.
Fair hours: 9 a.m. – 5 p.m.
Argyle Park
250 West Main Street, Babylon, New York 11702
Craft Vendor Information and Online Application
Each September, the Babylon Beautification Society holds a craft fair around Argyle Lake in Babylon Village. Hundreds of craft vendors sell hand-made items to crowds that have numbered in the thousands. Known as one of Long Island's best fairs, our Annual Fair offers food and entertainment around the Gazebo area and features a children's section with small rides and activities.
Note to food vendors: these are limited.  This includes jams, honey, baked goods, pickles, pretzels, spices, oils, etc.
If you have any questions about our fair please email us at info@babylonbeautification.org.
Note Regarding Hand Made Items
All items MUST be hand-made.
NOTE: fair representatives will again monitor vendors to make sure all items sold are hand-made.
If you have participated in the past and have sold manufactured items your application will NOT be approved.  If you provide misleading information on your application and bring non hand-made items to the fair you will be removed from the venue and banned from participating in future fairs.
If any vendor or participant is aware of any other participating vendor selling non hand-made items, please report it to us immediately via email.
Application Process
The application will be available in March 2020.
You must submit the online application below and pay via credit card.  We do not accept applications and payments via postal mail.  Do not print the application and mail it to us.  It will be returned to you.
Walk-on vendors will NOT be permitted or approved.
Review and Approval Process
All applications will be reviewed and must be approved.  The review process takes several weeks.  After you submit the application you will be directed to a Paypal page to make your payment.  If you don't make your payment immediately after you submit your application it won't be accepted.  If we have a question regarding your application we will contact you.  If your application is not approved we will alert you via email and issue a full refund.  If you have questions about the application process please contact us before you apply.
Note: we reserve the right to accept or not accept any vendor for any reason.
IMPORTANT: we changed our guidelines and require details on how ALL of your items are hand-made.  Please be very specific.  Items cannot be mass-produced in factories.  Your application will be rejected if we don't have enough information to review.  Also, do not assume you will be accepted because you've participated in the past.
Note: we require photos of your items to be included in the application.  If the items in the photos don't match the description of your items your application will be rejected.
Application Notifications – via email and our website
Please note the following:
We will NOT notify that your application was received.  Your Paypal email receipt is your acknowledgement that we've received it.  If you don't get a receipt via email you should contact us immediately.

We will only contact you via email.

We will contact you if we need more information for our review and if your application is not accepted.

Space notifications will be sent to all approved vendors by email in August 2020.

Note: we will NOT notify you when your application is approved.  You can periodically check the Vendor Acceptance Page to see if your application has been approved.  Note: the applicants appearing on the vendor acceptance page are listed by the date their application was submitted and by last name and postal zip code.  If you already applied and don't appear on that page please first check the date you submitted the application before contacting us.  We will make regular updates to that page so be sure to check it periodically.  Applicants who are not accepted are refunded in full and contacted immediately after we review the application.
Note:  to ensure you get all email from us, be sure to white list our email address and add it to any safe-sender list (info@babylonbeautification.org).
Vendor Information
All spaces are 10' x 10'.  We provide only the space.  You are required to bring tents, tables, chairs, display materials, etc.  Gas powered generators or any type of equipment of that nature are strictly prohibited.
The following are prohibited: organizations that are social, religious and political in nature. Service organizations and service firms are also prohibited.  Non-profit organizations and any type of fund raising is strictly prohibited.
The criterion upon which we assign spaces includes the date of receipt of the application and number of spaces requested.
Location Requests
Location requests will be considered but no guarantees of a specific location or area will be granted. We suggest you apply very early to have your request considered.  Please keep in mind that the venue is a park so the ground is not level.  Please also be aware that space numbers may change from year to year due to changes in the landscape.
Requests based on other vendor products and proximity to other vendors cannot be considered.  These types of requests are not logistically possible.   Requests for corner spaces will not be considered so please do not ask.
Please keep in mind the weather and plan accordingly.  Your space may be sun facing and it could get hot.  Be prepared and bring appropriate materials to shield yourself from the sun.
Set-up: the Babylon Beautification Society provides only the site. All display materials, tables, chairs, etc. are the responsibility of the vendor. You must set up by 8:00 am the day of the fair and can begin setting up by 5:00 am.  Vendors may not set-up the day before the event.  There is no unloading or parking on the grass area. The fair ends at 5:00 pm. Note: people usually arrive early.
Vendor Directory – New
We will publish an online directory of all fair vendors a few weeks before the fair.  The directory will include select vendor information regarding products sold and vendor contact information.  We will also include your vendor space and a site map so fair-goers can locate your vendor space.  Please see the section on the application that pertains to the vendor directory.
Space Issues
As the venue is a park, problems may arise with trees, uneven and wet surfaces, and other naturally occurring matters.  On the day of the fair should you encounter any of these issues please contact us immediately so we can address your concerns.  We will not issue any refund or credit for any matter we aren't able to resolve or address during set-up.
Food and Beverage Vendors
Note: we are limiting the number of food vendors for 2020.
Please note: we limit the number of food and beverage vendors so your application may not be approved if you plan to sell food or beverages.  Please use the separate food vendor application.
Food Vendors
Food items include baked goods, pickles, pretzels, nuts, bars, jams, preserves, honey, spices, hot sauces and other condiments.   Pet food is also included here and will be allowed only by special exception.
Food vendors are prohibited from selling manufactured food items.  All food items must be pre-packaged and vendors are prohibited from preparing or packaging food on-site.  Heating and refrigeration units are strictly prohibited.   Food samples are not permitted unless prepackaged.  Suffolk County Board of Health Permit:  food is not prepared on site so please contact us if you think you need to file an application with Suffolk County.
Beverage Vendors
Beverage vendors will be permitted only by special exception.  Bottled water and other bottled beverages as well as canned beverages are not permitted.  Alcohol is strictly prohibited.
Ice Cream and Shaved Ice Vendors
Shaved ice vendors are not permitted.  We already have ice cream vendors secured and additional vendors are not permitted.
Sales of Flowers, Plants and Vegetables
Sales of fruits and vegetables, cut flowers, potted plants and flowers are not permitted.
Face Painting, tattoos, henna artists, sand-art and child-related activities
These activities are limited.  If you wish to participate as a vendor please contact us directly via email.  Please do not apply, your application will not be accepted.
Conduct & Behavior
We expect all vendors to be professional and treat all other vendors and all visitors in a kind and courteous manner.  We reserve the right to remove any vendor or person from the premises for any reason.
Other Notices
Neither the Babylon Beautification Society nor the Village of Babylon shall be held liable for any damages, loss, theft or injury resulting from participation of the applicant and/or his/her agents. The applicant is solely liable for his/her person and property, as well as that of his/her agents, before, during, and after the event.
If the originally scheduled date for the fair is cancelled because of weather, the Babylon Beautification Society is not required to provide any food booths or a special section for children's games and attractions and entertainment on the rain date.
The Babylon Beautification Society reserves the right to limit certain types of participants and merchandise, and to enforce all regulations pertaining to applicants and/or their representatives.
We reserve the right to reject any application for any reason.
IMPORTANT: Rain Date Information
We will issue a public notification if there is a cancellation due to rain on the morning of the fair AT 5:00 am.
Notifications will be sent via email and posted on our website and Facebook page.
Note regarding refunds:  we will NOT issue a refund if the fair is cancelled on the original date due to inclement weather.  We have a rain date for this very reason so we suggest you keep both dates open.  There will be no exceptions.
In the event of rain on both dates and the fair is cancelled we will issue each vendor a refund less a $50.00 fee for filing.
Babylon Village Chamber Members
You must be a current member of the Babylon Village Chamber of Commerce to qualify for this discounted rate.  All other terms and conditions apply.
2020 Fees
Payment is due upon submission of your online application.  We do not accept applications and payments via postal mail.  Note: the application review process takes several weeks and if your application is not approved we will refund you in full.
Regular Craft Vendor Rate

– coming in 2020
$ on or before August 1, 2020
$ after August 1, 2020
Babylon Village Chamber of Commerce Member Rate
$ on or before August 1, 2020
$ after August 1, 2020
Cancellations and Refund Policy
All cancellations are subject to a $50.00 cancellation fee.  Cancellations after August 1 will result in forfeiture of the entire application fee.  THERE ARE NO EXCEPTIONS.
Online Payment
When making your payment via the Paypal portal you will have the option to pay via your Paypal account (if you have one) or with a credit card.  NOTE: you must use the same email address on your application in the payment portal or we won't be able to match the payment to your application.  If we can't identify your payment your application may be rejected.
After you submit your payment through the payment portal you will receive an email receipt from Paypal, this is your confirmation that we received payment.  NOTE: this is not confirmation that your application is approved.  You should keep this email for proof of payment.
Acceptance of our Terms
By applying and submitting your application and payment you are agreeing to all of our terms and conditions.  Please read them all very carefully as we won't make exceptions for any reason.
New and Returning Vendor Application
We are no longer accepting applications
Babylon Village Chamber of Commerce Vendor Application
You must be a current Babylon Village Chamber of Commerce member to get this discounted rate
We are no longer accepting applications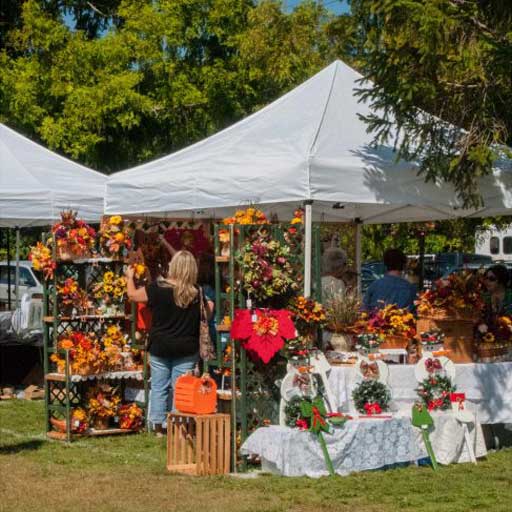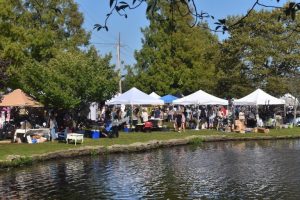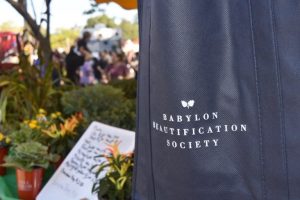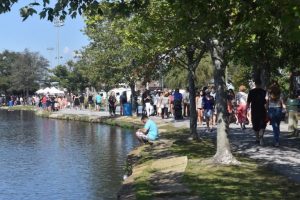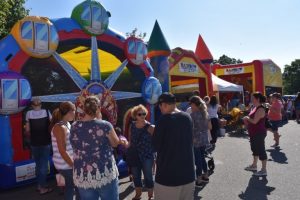 The Fairgrounds are located at 250 W Main St., Babylon, NY 11702